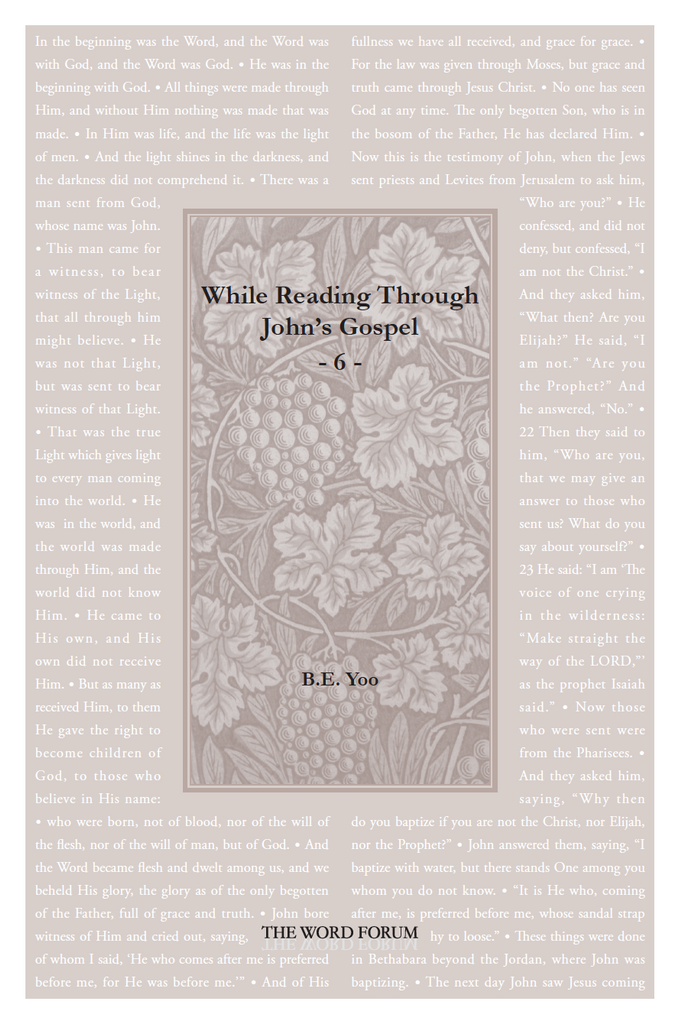 While Reading Through John's Gospel 6
This book is the sixth of a series of seven, based on the Bible lectures given by B.E. Yoo from September, 1997 to December, 1998 in South Korea. Ten years have passed since then. During that time the series of lectures has been translated into several different languages, and no small number of people in countries across the world have a new level in their faith through listening to and reading these lectures. 

With the belief that there is no better script than the Bible itself, Mr. Yoo approached the lectern each week with nothing but Bible in hand. His listeners would read with Him from the Bible, and at times they would sing hymns together as well. 
---
More from this collection